What is Project Finance?
Project finance refers to the financing of long-term infrastructure, industrial projects and public services based upon a non-recourse or limited recourse financial structure where project debt and equity used to finance the project are paid back from the cash flow generated by the project (see the project finance diagram down).
Private sector companies use project finance as a means of funding major projects off balance sheet. A typical project finance structure is outlined below.
At the heart of the project finance transaction is the concession company, a Special Purpose Vehicle (SPV) that consists of the consortium shareholders who may be investors or have other interests in the project (such as contractor or operator). The SPV is created as an independent legal entity that enters into contractual agreements with a number of other parties necessary in a project finance deal.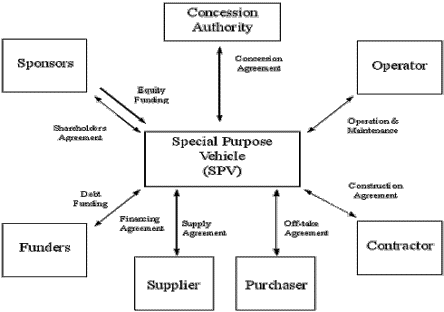 Project finance diagram
Export Credit Insurance or buyer credit Policy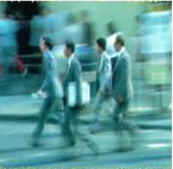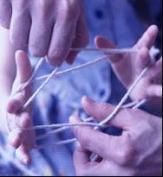 They both cover the risks of non-payment. The Export Credit Insurance Policy covers the Insured Company in the event of a lack of payment for the transactions insured. The Buyer Credit policy covers the Financial Institution for reimbursement of the credit awarded to a foreign buyer for the purchase of Saudi goods and services in case of non-payment of the credit
Individual or Open Documentary Credit Policy
This Policy covers financial institutions against the risks involved in confirming a documentary credit or a Letter of Credit. This type of Policy usually covers political and extraordinary risks. Whenever the issuer of the documentary credit is a government-owned enterprise, the risk of non-payment by the debtor is also covered.
Insurance policies for project Finance Operations

We can arrange for Commercial Risk Cover for financial operations with the sole guarantee of the resources that the actual project may be able to generate.
Foreign Investment Insurance Policy
This policy is a flexible instrument for protecting investments against the Political Risks that may affect transactions.
It covers long term loans as well as the guarantees or sureties required for obtaining such loans.